SME Digitalisation Initiative: Matching Grant of up to RM5,000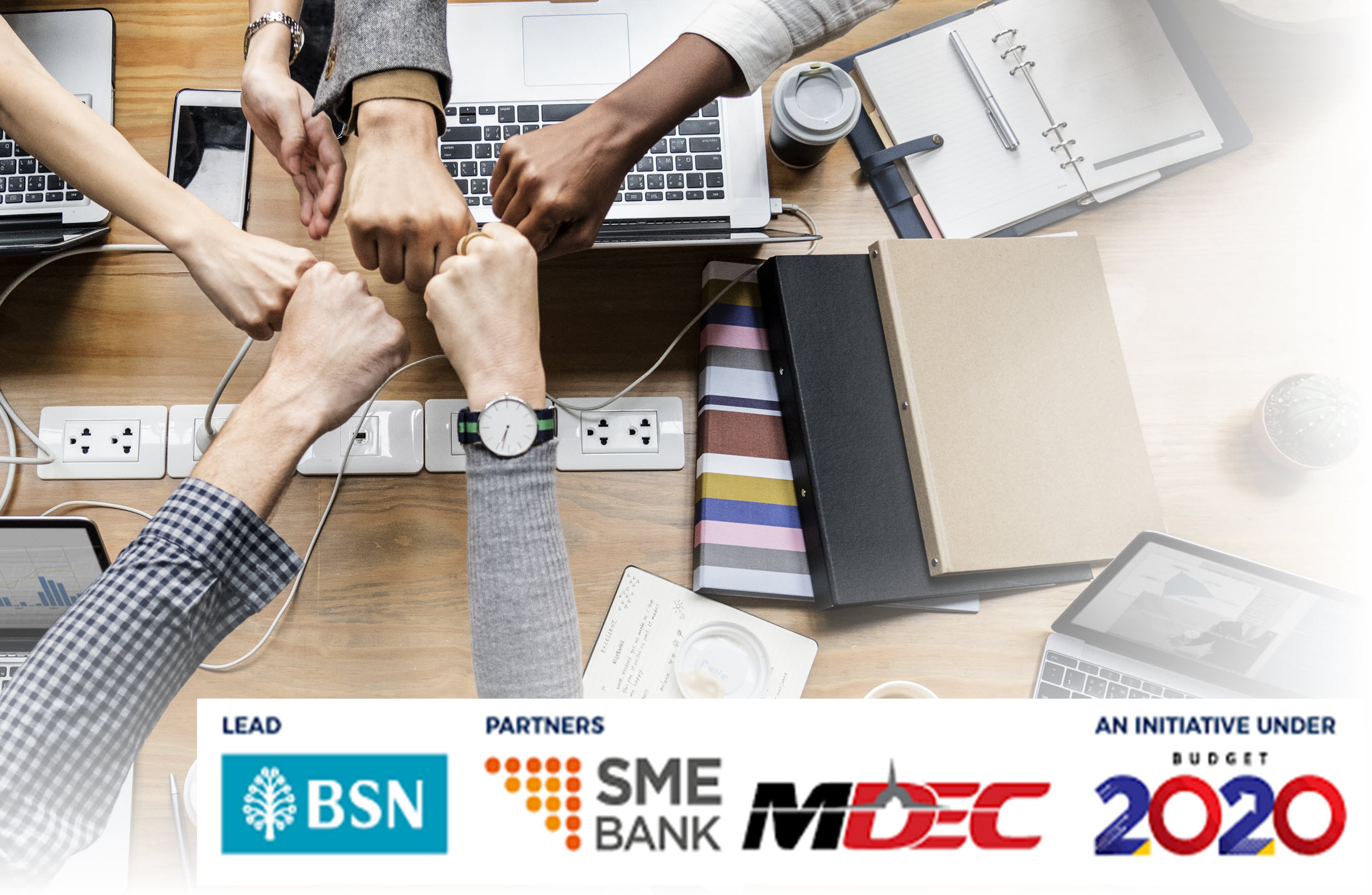 Transforming Digital Beginners Into Digital Leaders Through Compelling Partnership
Receive up to RM5,000 grant by partnering with LintraMax
As one of the many Technology Solution Providers (TSPs) appointed by the Malaysia Digital Economy Corporation (MDEC), LintraMax is proud to announce that we are looking for SMEs that are keen to partner with us in the SME Digitalisation Initiative.
Why this initiative?
LintraMax, an MDEC panel and a leading TSP in the plantation industry, is committed to equal opportunities through action-oriented collaboration and strategic partnership with Malaysian SMEs.
In agreement with MOF and Bank Simpanan Nasional serving as the lead provider, a matching grant of up to RM5,000 will be awarded when your SME successfully adopts LintraMax's digital solutions for your enterprise needs.
This MDEC-formulated initiative is centred around the following series of criteria, focused on digitalisation of business process and operations through TSP-SME partnership:
To strive to provide software as a service (SaaS) packages to the SMEs to ensure sustainability
To submit to MDEC proof of usage by its grant participants of the relevant digital solutions in the form of reports
To conduct relevant technology related awareness sessions, workshops or trainings as value-adds to the SMEs, as well as to build the digital adoption ecosystem in Malaysia
To submit to MDEC business use cases or case studies in relation to digital adoption or digital transformation, for purpose of external sharing
To submit to the disbursing bank such information or document as may be requested by the disbursing bank, for purpose of disbursement of matching grant under the initiative 
If you are an SME interested to partner with us through this initiative, let's take this journey together and build a digital roadmap for success.
Additional information on the SME Digitalisation Initiative and related document links are available on the myBSN and MDEC online portals.