Digitalisation with Quarto cloud plantation solution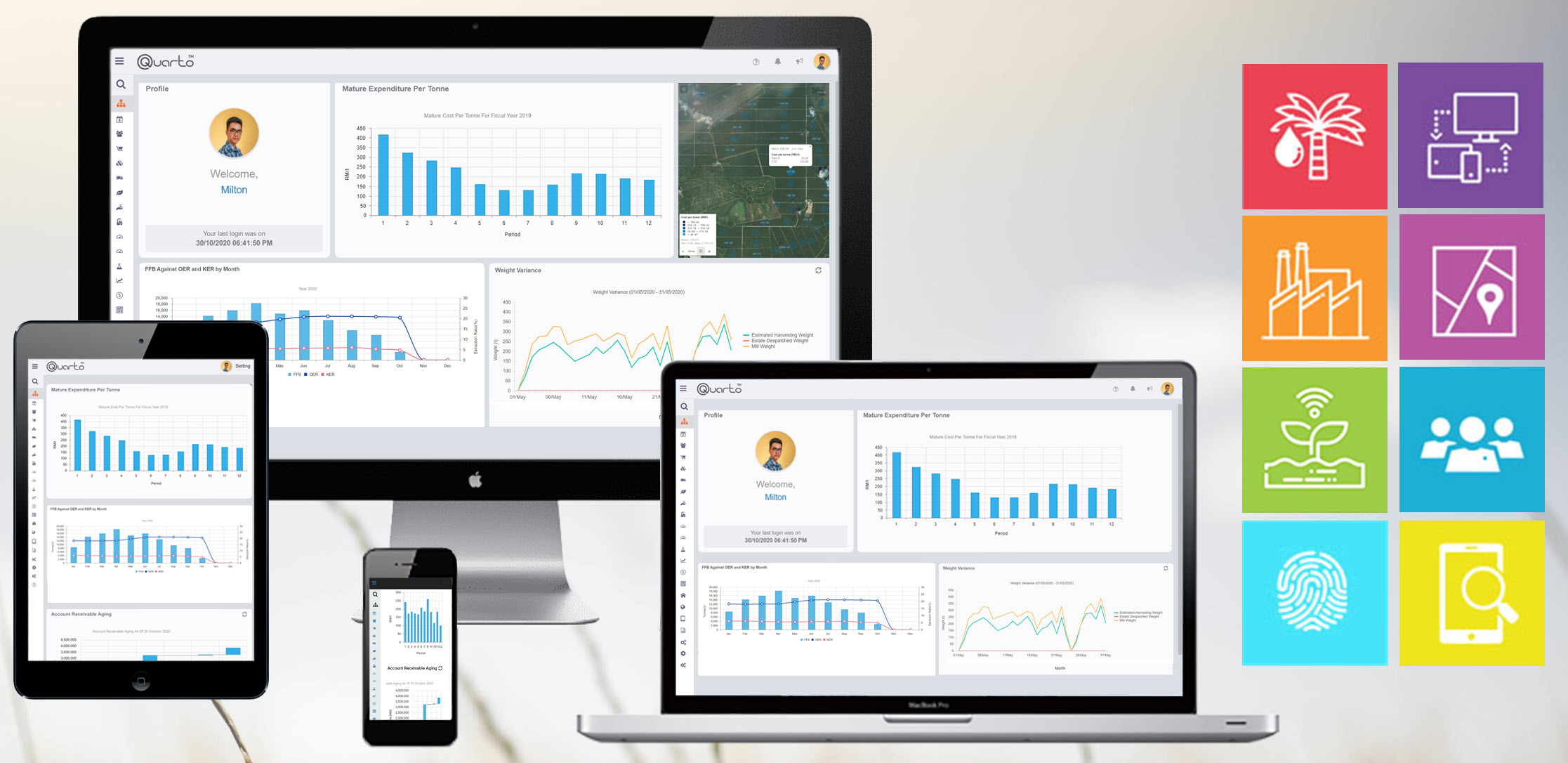 Quarto cloud plantation solution is an integrated model equipped with multiple features to help plantation businesses improve efficiencies of their operations. And it does so all on the cloud, all you need is a browser.
Connecting multiple different modules into a single solution, Quarto's cloud-based framework aims to bridge the connectivity gap across operating units and departments within your plantation organisation. This creates a more collaborative, cost-friendly and connected experience.
With greater accessibility of your plantation data on the cloud, it takes minutes to perform transactions, authorise processes and generate reports from anywhere. Easier to provide, easier to scale, easier to manage, easier to enable new functions when they're needed – all of which are Quarto's resolutions in digitalising your plantation business.
The reality of traditional IT infrastructure is redefined with the adoption of cloud strategies. Bid goodbye to high costs of deploying and maintaining on-premise hardware. With Quarto comes great relieve from physical resources that include servers, storage and network. Beyond that, cost saved on operating expenses can be invested for other business purposes and goals.
To secure the edge of cloud with the powerful Quarto cloud plantation solution, connect with us today!