Running oil palm plantations during lockdown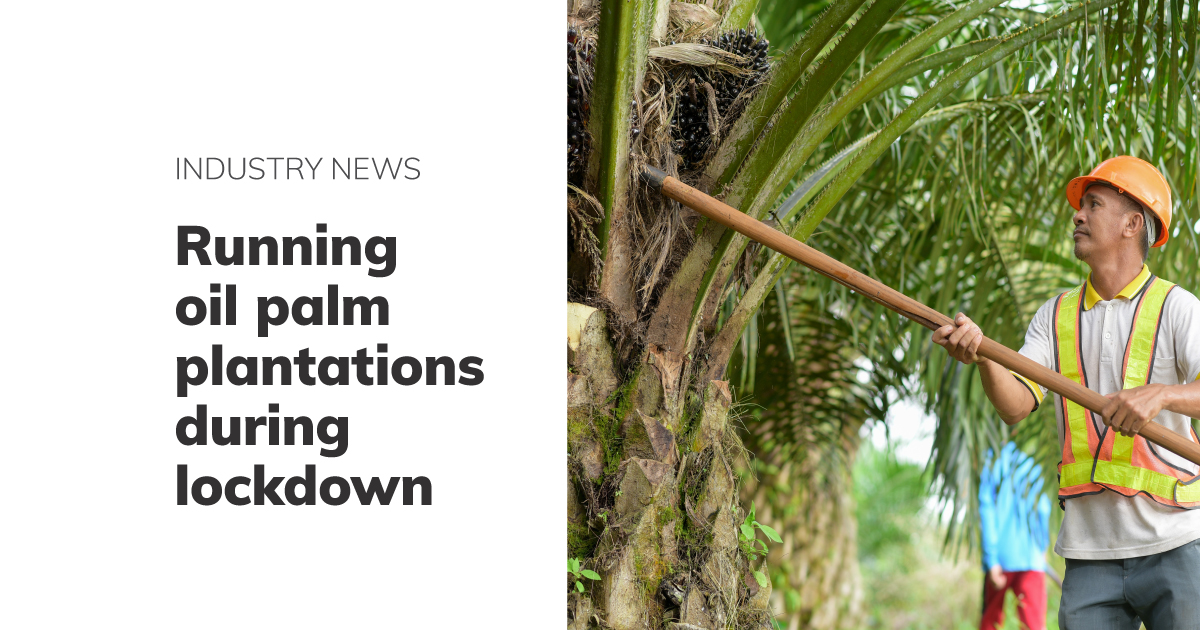 The plantation industry is at a critical juncture especially in the midst of operating oil palm plantations during lockdown.
Volatile crop yields
According to M.R. Chandran, a 60-year veteran of the agri-commodity industry as featured in The Star, changes in crop yields has increased drastically due to:
Extreme climatic conditions
Geology
Topography
Nutrient depletion of soils
Shortage of labour and workers due to restrictions
Mechanisation and automation
With the emergence of Industry 4.0, unprecedented advancements are being explored to help drive greater business efficiency in the sector, such as:
drones
lasers
sensors
big data
exoskeleton technologies
artificial intelligence (AI)
Many palm oil players are left wondering how to approach agriculture technology rather than exploring the benefits that mechanisation and automation can bring to their business.
This is where agritech professionals step in to offer solutions that goes beyond selling products.
Smart tools enable productivity, work from anywhere
While palm oil and rubber plantations, as well as agriculture, are allowed to operate during the FMCO period, office employees may have to work from home as a safety measure. Equipped with smarter tools, inter-organisational communication between employees in the headquarters and estate offices, and plantation workers makes for seamless collaboration, enhanced efficiency, and greater productivity, resulting in visible return on investments (ROI).
The operations of oil palm plantations during lockdown can be greatly enhanced with the right technologies in place. There is still a great potential for plantations to increase its production levels for the second-half of 2021.
Drop us a message for a free consultation on how our LintraMax team can partner with you to boost your plantation's profitability.