Malaysia palm oil exports reaches RM17 billion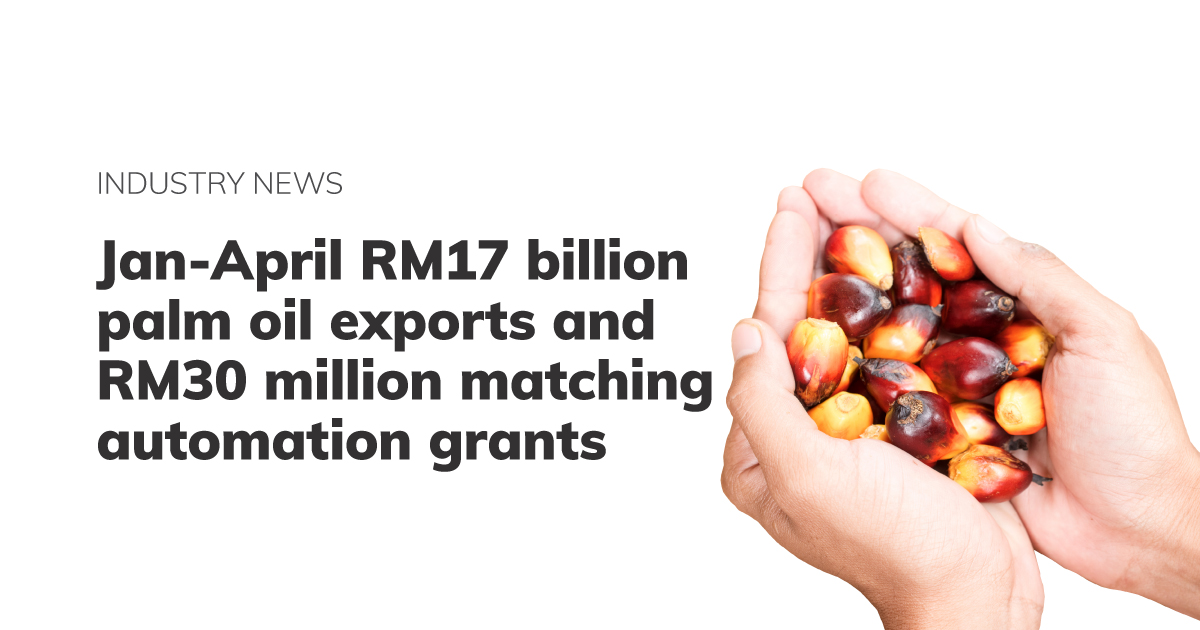 Malaysia palm oil exports increased by 26.9% to RM17.12 billion for the period January-April compared to RM13.49 billion in the same period in 2020.
Export target of RM75 billion with mechanisation and automation
Plantation industries and commodities minister Mohd Khairuddin Aman Razali said the ministry is confident that the palm oil export target of RM75 billion this year is attainable. Initiatives in matching grants of RM20 million through 65 sustainable oil palm growers cooperatives (KPSM) and matching grants of RM30 million for investment in mechanisation and automation would be provided to achieve this target.
Working better with technology
The complete dependency on manual labour has amounted to crop losses of about 20% and RM11.83 billion in lost revenue annually. This is especially due to today's worldwide and local restrictions. While technology does not remove the need for labour, it empowers workers to focus on skill-based activities that increases harvest.
Managing plantations smarter
While the country is currently in the midst of MCO 3.0, and work-from-home regulations are enforced, it is more important than ever to be able to lead your business regardless of where you are. We designed Quarto with powerful mapping, smart in-field online/offline app, and connected cloud computing abilities. Quarto has even reduced checkroll processing time for our existing clients by 50%!
Achieve greater resilience

With automation at the reach of a click, let's have a chat about how our remotely deployed solutions can transform your business by equipping your plantation with tools for resilience.